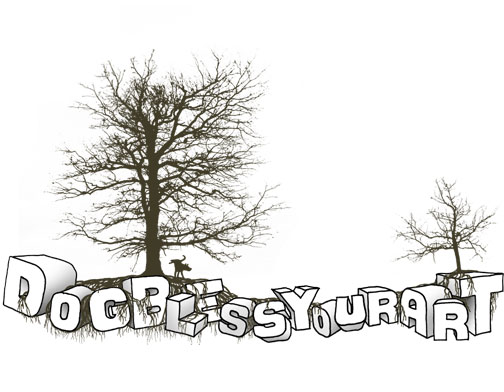 Dogblessyourart.com is finally up!
Dog Bless You emerges from under the ice after a few years hiatus, with the new name Dog Bless Your Art to avoid confusion with online pet stores and French electronica that has popped up lately. And with the name change comes a new ambition to release a steady stream of works by several artists, and not just music.
The plan is also to digitalise the old catalog in due time, and to release some bonus material for the fans, such as old rehearsals, live recordings, and other previously unreleased material.